Advisory Board of the ORCD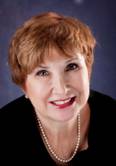 Dr. Suzanne Marlowe Minarcine
Dr. Suzanne Marlowe Minarcine is a wife, mother, grandmother, community leader, musician, nurse, and pilot, and now full-time professor in the MBA program at American Public University System. She is the co-author of a book on case management that was widely used in case and disease management programs, and her consulting career has taken her to Germany, Japan, and Russia. She has successfully established and operated four businesses, including an adult day care center, a hospice and a flight school with 49 aircraft.
Dr. Minarcine is a reviewer for the Academy of Management and also USABE, and has presented papers for inclusion at the USABE conference in January 2012, and at ABSRC in Venice, Italy, in March 2012. In addition, she is the convener of a conference for the Alliance for Truth and Reconciliation that will meet in Newnan, Georgia, in April of 2012. She has a frequent presenter at conferences and programs throughout the Southeast.
Dr. Minarcine's PhD is in Organization and Management from Capella University. In addition to her professional responsibilities, Dr. Minarcine is the Chairperson of Southern Truth and Reconciliation, and is on the boards of the Moore's Ford Memorial Committee and the Southern Conservation Trust. She is active with St. Paul's Episcopal Church, the Coweta Centre for the Performing and Visual Arts, the Peachstate Porsche Club, and the Atlanta Opera.
Dr. Minarcine lives in Newnan, Georgia, with her husband, Robert and her strategic advice will be key to ORCD expansion and development.

Dr. Chun Wong
Visionary and Design Strategist for NGOs
Palm Desert, California, USA
Dr. Wong is a visionary and design strategist for NGO with special interest in public health design. He is a primary care physician for over 15 years in a market-based healthcare system in USA, and is also thoroughly familiar with socialized medicine by growing up in Canada. Dr. Wong's entire graduate and post-graduate academia are trained in Canada, USA and England. He is a well-rounded scholar that continuously pushes the limits of education and research in the field of health, environment and society. For this reason, his professional and academic accolades include several doctorates of chiropractic medicine, natural medicine, and humanitarian service, and fellow and board certification in internal medicine, integrative medicine, pediatric, acupuncture, holistic healthcare and naturopathy including a MPH in management of health systems from the University of Liverpool.
Dr. Wong's expertise is in integrating capitalism and socialism values to create sustainable organizational structure that can withstand the 'winds' of globalization. As a naturally born entrepreneur from the age of 16 years old he has been involved and excelled in multi-tier marketing, direct bureaucratic management, and personal and group coaching for motivation, performance and wellness. His charismatic and transformational leadership are addictive and has single-handed brought a 'mom-and-pop' business to a million dollar business in less than 10 years without debt obligations and is profitable since day one. Therefore, his strengths are in alignment with ORCD in "reshaping the future of communities through best practices".
Dr. Wong's achievements as a young entrepreneur are not an accident. His perseverance and courage are not the norm because he believes that each failure bring success closer. Because of his predatory behaviors, he is ready to 'pounce' on the opportunity. His great vision and the ability to see and think 'outside and inside the box' provides the expert consultancy on market, human and economic reforms. He secures vision and emerging missions, communicating 'insights' and 'outlooks' for best practices, and engineering an innovative compass for strategic placement of organization expansion and performance elevation. For example, his blog about autism received worldwide readership of over 10,000 subscribers in less than 3 years based on his strategic placement using power of social medias.
Last, Dr. Wong has an intense desire to equalize the broad social determinants of health and this attribute is in alignment with ORCD Canada mission. He has published a study about the public health impact of using volunteer health professionals in a community center to enlighten policy makers about the potential.


James B. Foster
Currently studying at the University of Ottawa, James has a wide background of experience in a variety of fields. Initially writing algorithms on spec for clients, James went on to create a small fund trading bitcoins, stocks and bonds with automated trading algorithms. With D.J. McCready, James has co-lectured a course on generational differences, offering a millennial's perspective, as well as co-authored a book on economic justice and ethics, set for publication in 2017.


Nick Mawani
Nick Mawani is the president and CEO of Go Natural Health and Nutrition Centre Inc. (1979) since 2001 and was awarded Oshawa This Week Readers' Choice Gold Award in October 2012.
He is a graduate from the University of Ottawa, Ontario, Canada with a Bachelor of Science Degree in Biological Sciences.
He completed his Respiratory Therapy Internship at the Royal Alexandra Hospital in Edmonton, Alberta, Canada.
He was the recipient of the Alberta Society of Respiratory Therapists Award for Academic Excellence for being the top student in the Province of Alberta, Canada.
He is a Registered Respiratory Therapist and practiced Respiratory Therapy for 7 years in tertiary hospitals both in Canada and abroad to gain international experience.
He is also a Certified Natural Products Advisor and was the recipient of Gordon Storie Award 2010 at the Canadian Health Food Association.
He was appointed as a Councillor in the Government Relations Advisory Council in the Canadian Health Food Association from 2010-2011.
On November 8th 2012, he presented a 60 minutes webinar at the University of Liverpool online on the topic: The Use of Evidence-Based Natural Health Products (NHPs) in Public Health: A Canadian Perspective. He was elected MPH Student Representative for 2012-2013.
He was awarded the Queen Elizabeth II Diamond Jubilee Medal in January 2013.
Nick earned his Master of Public Health degree from the University of Liverpool, UK in July 2014.
His MPH thesis was accepted for poster presentation among 20 others by the EUPHA (European Public Health Association) selected from 1075 submissions from 68 countries.
Presently, Nick is a Doctor of Public Health Student at Walden University in the USA.